Tercia de Ulea Winery has 45 hectareas of own vineyards placed in the agricultural states Ulea, Los Charcos, El Portugués y La Alberquilla , all of them in the village of Moratalla in Murcia in the south east of Spain.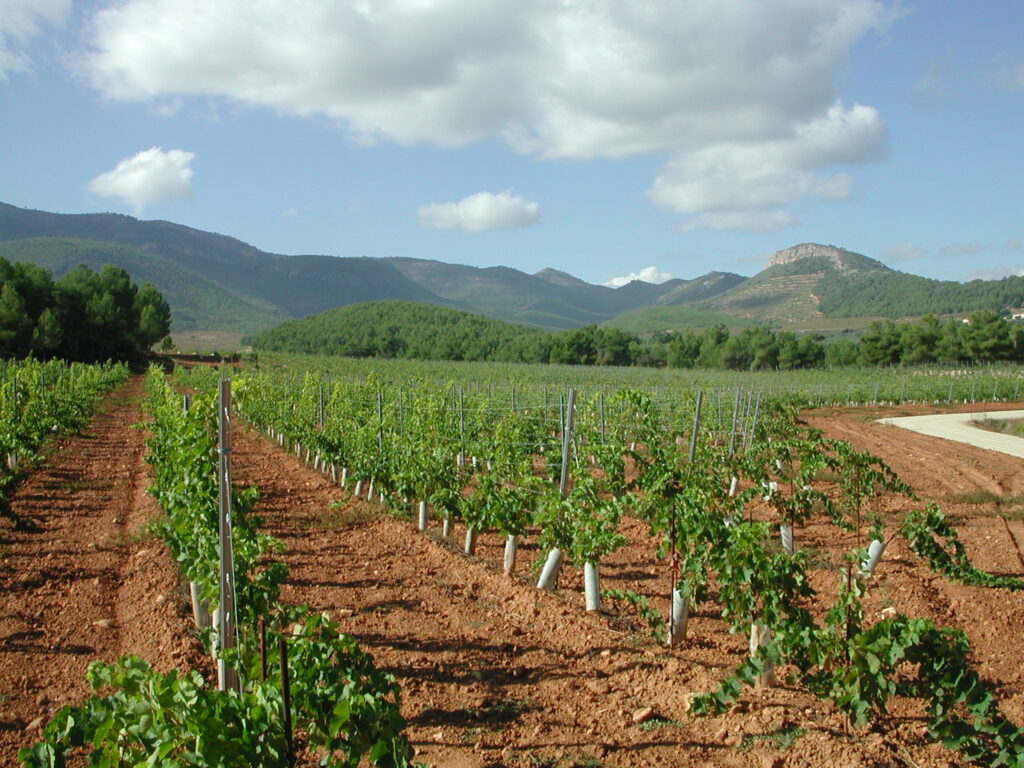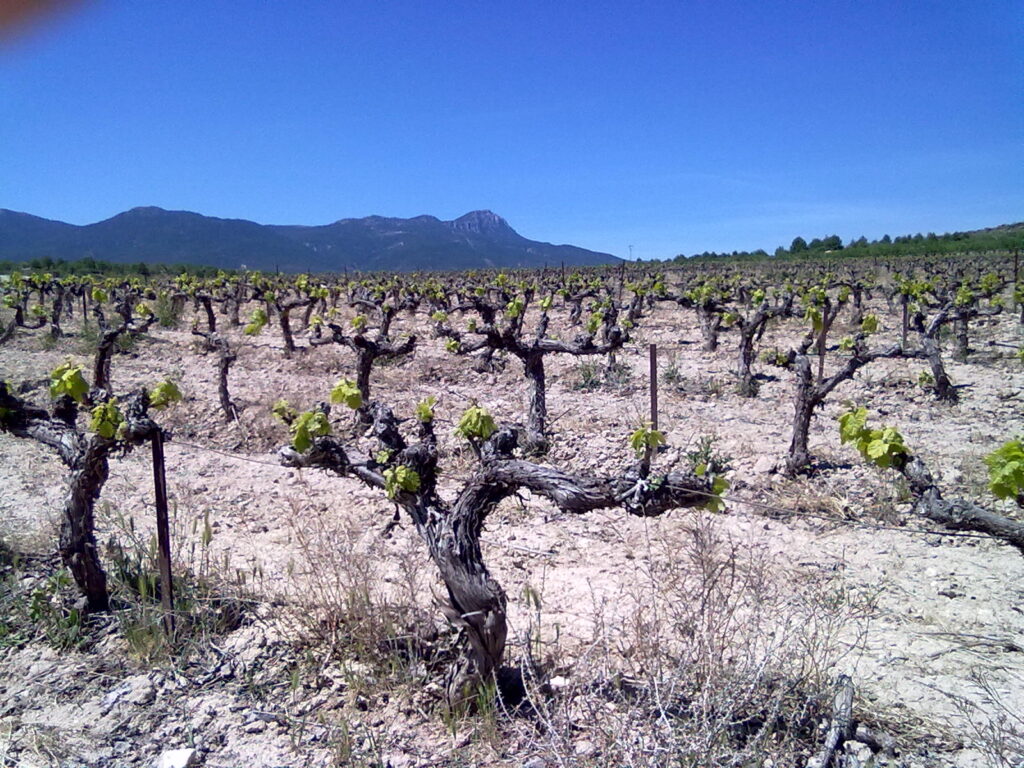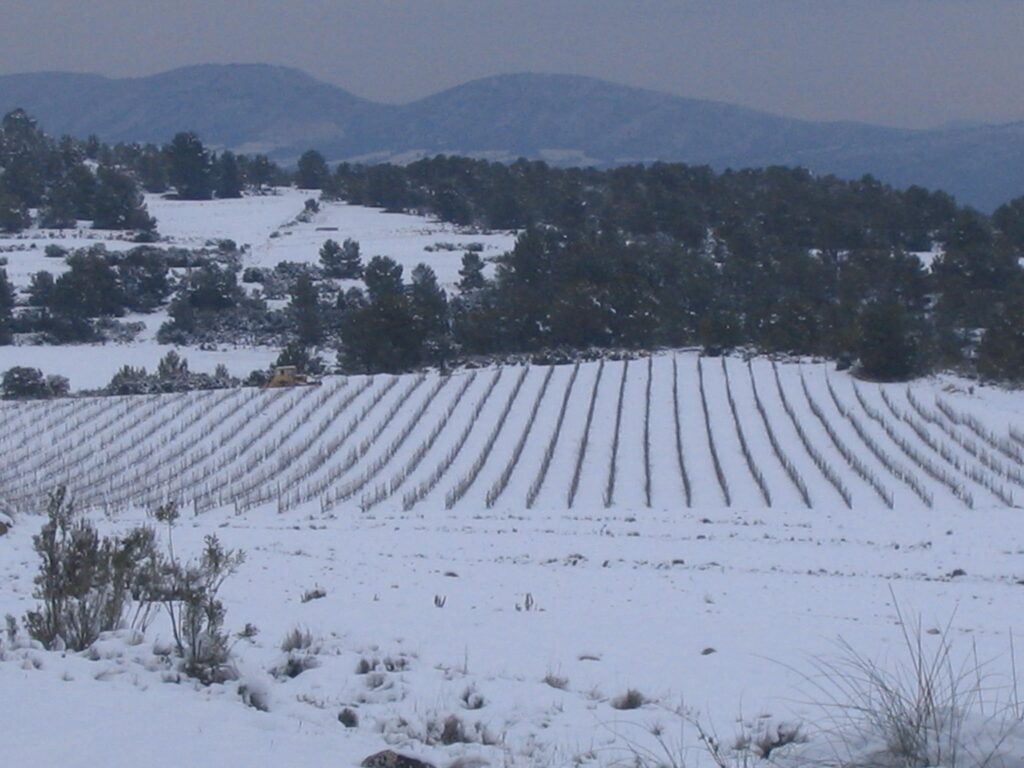 The soil of the vineyards are formed by limestones and clay, with low content of organic components and good drain. They are placed at altitude from 670 m to 820 m above sea level, with an average of more than 2.900 hours of sunshine in the year.
Moratalla has a Mediterraneum climate, but due to its sea level altitude, it has cold short winter with snow, and a hot spring and summer. During august, there are dayly range temparutes of 27 ºC between day and night. The water rain average is 350 mm/year, with a very uneven yearly distribution. Half of the water rain, falls from October to Februry, which is the period of vegetal inactivity of the vines. All these facts, forces the grapes to develop a very slow ripening, reason for which the fruit is harvested late in early October, giving grapes with a lot of sugar which later makes powerfull, tasty wines with a strong body.
The most important grape variety in vineyard extension is Monastrell (Mourdevre). There are also Tempranillo, Cabernet-Sauvignon and Shiraz.
We send them at home within Spain