BODEGA TERCIA DE ULEA IS AWARDED IN CWSA 2021 IN HONG KONG
Once again our wines have been awarded in CWSA 21 with two gold medals and one silver medal
TERCIA DE ULEA CRIANZA, BEST SPANISH WINE IN CWSA 2019
Our Wine TERCIA DE ULEA CRIANZA, has been awarded as the best Spanish wine in the most important wine quality contest of Asia, which takes place every year in Hong Kong. Additional to the "double gold medal" TERCIA DE ULEA CRIANZA has also got the "SPANISH WINE OF THE YEAR TROPHY".
As every year, China Wine and Spirits Awards (CWSA) has joined the most important wine masters of Asia who have been tasting more of 6.000 wines coming from all wine countries in the world. Additional to this important recognition, other three wines from our winery have been also awarded; RAMBLA DE ULEA Y TRAVESURA SHIRAZ with two gold medals whilst TRAVESURA CABERNET SAUVIGNON has got a silver medal.
A COMMITMENT TO SUSTAINABILITY
On 02/15/21 the new photovoltaic solar power plant installed on the roof of our warehouse, came into operation. This fact will allow us a greater energy autonomy,   eliminating from the environment 9.2 tm/year in CO2 emissions.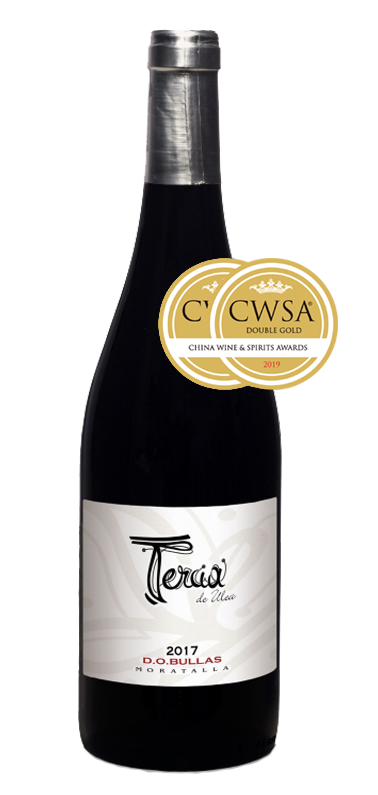 We send them at home within Spain